Find Your Place to Serve!
As a church, we desire to honor and glorify God by serving Him and His Church. A-Teams are a great way to use your gifts and talents to make an impact while getting to meet and serve alongside others. Choose from one of eight opportunities that best fits you!
AntiochKIDS
You can invest in the next generation of world-changers by teaching AntiochKIDS about Jesus! We plan the lessons, and you have the fun. There are opportunities to work with all ages! You must be a church member for 6 months before joining the AntiochKIDS Team.
Home Team
This team greets guests and church members as they arrive and points them in the right direction for whatever they need. You may enjoy this team if you like meeting new people, have extra energy in the mornings, or if you're just willing to smile and say hello!
Media Team
You can put your creative or technological talent to good use by being on the Media Team. This team does all the important things like running slides or sound, recording video, taking photos, and more. If you aren't intimidated by buttons or cords, this team is for you!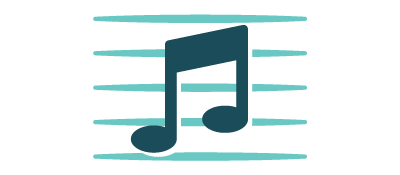 Worship Team
Church would not be the same without worship! This team leads worship on Sundays as well as ministry zone events and Encounter Nights. If you sing or play an instrument, we'd love for you to audition. Audition and acceptance to the Worship Team is required prior to serving. 
Admin Team
This team keeps A-Teams scheduling among other things organized and efficient! Members of this team serve at the church offices or work from home, handling a wide variety of details and tasks. If you like paper, to-do lists and office supplies, you are our hero and this team is for you!
Hospitality Team
This team creates a welcoming environment in our lobby and the sanctuary. This includes setting up coffee and water, Connect Corner for guests, and more. There are more opportunities beyond Sunday morning, including serving members of the body in times of crisis or need.
Mobile Team
You can literally carry our church! This team unloads and sets up all the equipment needed for Sunday morning and breaks it down after the service. It's basically muscles-on-missions and a vital role within our church! Early mornings required.
Prayer + Prophetic Team
This team fuels everything we do on Sundays! They pray and seek God together before service and record prophetic words or insights. If you're looking for a way to walk in your prophetic or intercession gifts, or if you are passionate about corporate prayer, this team is for you! 
Thank you for your interest in joining an A-Team!
Fill out the form below and we'll get in touch. Passionate about something not listed here? Let us know!