—
Welcome home.
Welcome to Antioch.
Sermons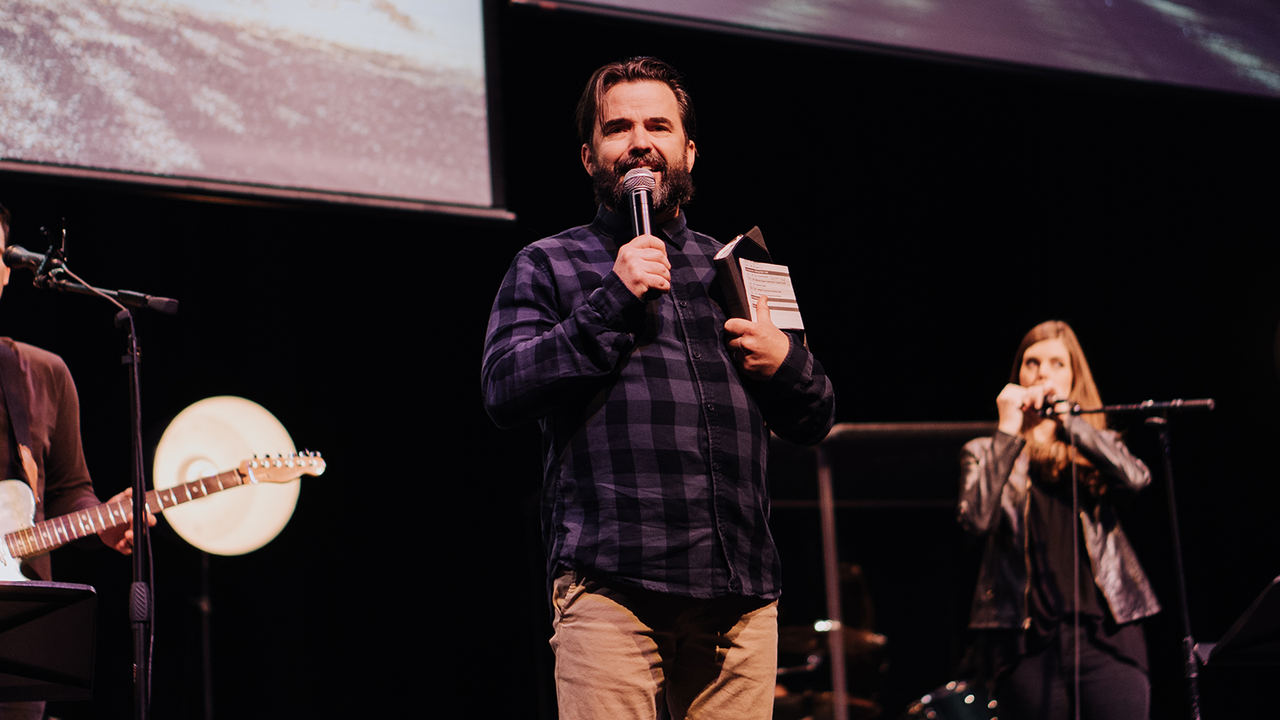 Each week, we hear powerful teachings from our Lead Pastor, Donny Martin, or different speakers. Check out our sermon archive to hear last week's message and stay up to date!
Lifegroups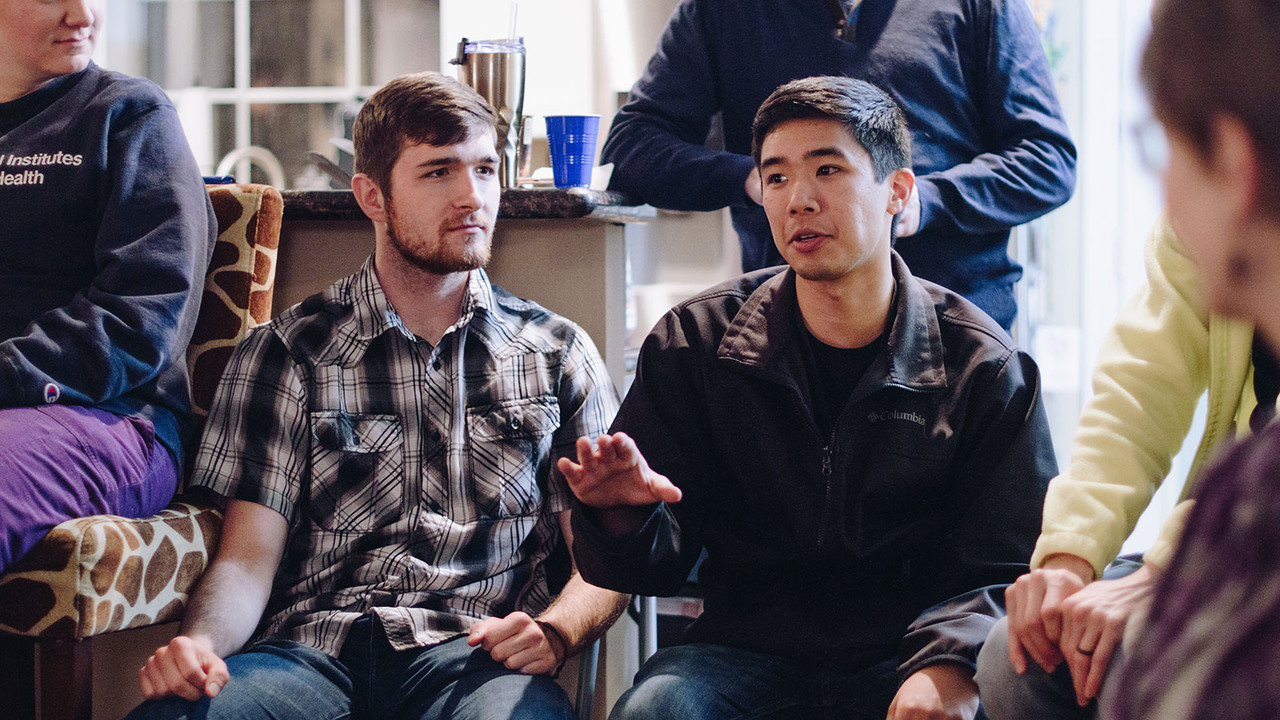 Lifegroups are the heartbeat of who we are and are the best way to get connected. These groups meet weekly in homes throughout the city and are modeled after Acts 2:42-47!
A-Teams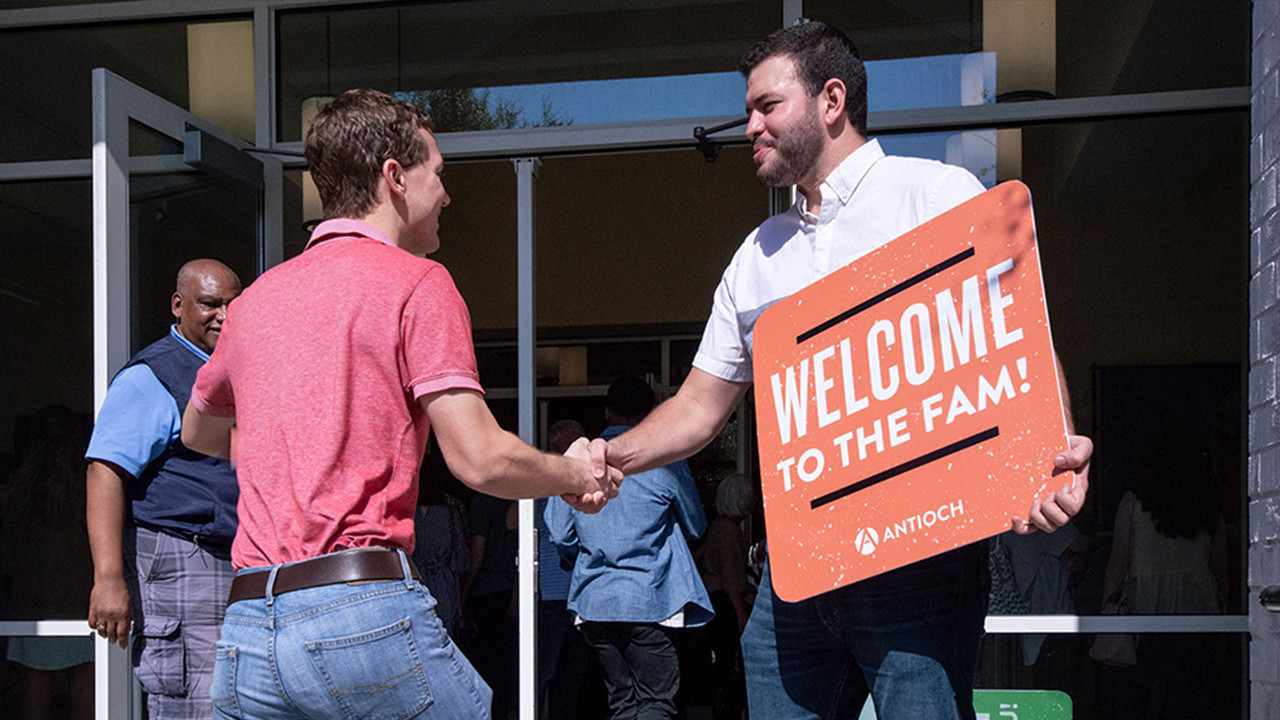 A-Teams are a great way to use your gifts and talents to make an impact while getting to meet and serve alongside others. Choose from one of eight opportunities that best fits you!
We are a family on mission becoming a church for the whole city and the whole world for the glory of God.
What's Happening at antioch
Nations Night: ETN Preview
Tuesday, October 22nd at 7pm
at the Parlor (705 St. Joseph St.)
Nations Nights are a time for anyone in our church to gather and pray for the nations. At our second Nations Night, we will be having an Engage the Nations Preview Night and announcing upcoming summer trips! Our goal is to encounter God's heart for the nations and be activated to live a lifestyle of carrying the nations in prayer.
College Service
Thursday, October 24th at 7pm
at the Wesley Foundation (333 E Chimes St)
Our monthly College Service is coming up! This is a time for all of our college students across all of our lifegroups to come together to worship and hear a powerful teaching from our College Pastors, Kendall and Sloan Robinson. Bring a friend and we'll see you there!
Worship Team Workshop
Saturday, October 26th
in the Dunham Auditorium
This workshop will help train and guide people interested in serving within the venues of Sunday mornings, Young Adult Services, College Services, Encounter Nights, and lifegroups. People that are already a part of the team as well as people interested in joining are strongly encouraged to attend.
Men's Breakfast
Tuesday, October 29th at 6:30am
FCA Building (3968 North Blvd - Suite B)
Men! Mark your calendars! We invite you to join us for our monthly Men's Breakfast at 6:30AM! Come for some great food and fellowship as we meet. All men are invited and breakfast is provided!
Join us on February 7th and 8th for our annual movement-wide conference: World Mandate! This conference for people hungry to worship God and change the world! We will have live worship, breakout sessions and be streaming in speakers from Antioch Waco such as Jimmy Seibert, the founder of the Antioch Movement and Michael Miller, Pastor of Upper Room Dallas. We can't wait to worship with you!
Connection Prayer is a ministry focused on growing in intimacy with God. We spend time asking God intentional questions and allowing Him to speak to us in order to bring deeper connection with Him. We would love to find a time for you to pray with us and grow in friendship with God!
Join a Prayer time
At Antioch, we beleive that prayer really does change the world. By simply speaking with God, we can transform cities and nations both locally and globally. Because we are convinced that nothing happens apart from prayer, but everything is possible with it, we have several prayer times that meeting consitently each week. Join a prayer time and be a part of changing the world!